Extracorporeal Shock Wave Lithotripsy (ESWL) is a minimally invasive method of breaking up urinary stones in the kidneys or the ureters.
Carefully focused shock waves pass harmlessly through your body and hit the stones, causing them to break into small fragments. These fragments are then passed out in your urine.
Complications from ESWL are rare (<2%):
Bruising or bleeding from the kidney or skin
Swollen kidney due to obstruction of the ureter as a result of jammed stone fragments
Urinary tract infection due to release of bacteria from the stones
Failure of the stone to fragment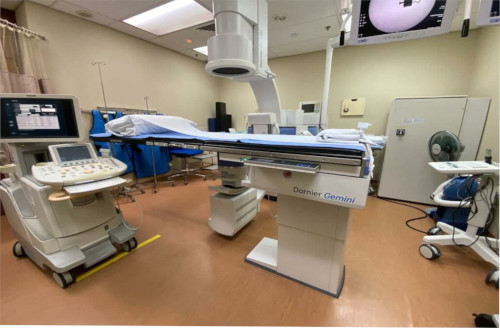 An ultrasound machine and X-ray will pinpoint the exact location of the stone, and focused shock waves are then delivered to the stone.
You will feel a tapping sensation as the shock waves pass harmlessly through your body. This sensation is likened to a rubber band snapping onto your body.
Our staff will be present throughout the procedure to provide continuous care.
The shockwave treatment takes about an hour.
You are advised to drink 2-3L of water daily over the next 3 days.
Take the prescribed painkillers as needed.
It is normal to see blood in the urine for several days.
Strenuous activity should be avoided for at least 2 days after the treatment.
If you were taking aspirin before the procedure, you can resume it after a week, provided your urine is no longer blood-stained.
Severe intolerable pain not relieved by painkiller
Persistent fever and chills
Vomiting and high fever, or
Passage of heavily blood-stained urine several times in a day
Ravenna Urology Clinic
6 Napier Road #07-12, Gleneagles Medical Centre,
Singapore 258499

38 Irrawaddy Road #07-24, Mt Elizabeth Novena Specialist Centre,
Singapore 329563
T +65 64797822
F +65 64793989
24-hour Service: +65 65358833
Mon-Fri    9 am - 5 pm
Sat          9 am - 12:30 pm
Closed on Sun and Public holidays