A new technique is now available in Singapore to better detect high-risk prostate cancer than the standard prostate biopsy. National Cancer Institute researchers in USA have found that using MRI targeted biopsy finds 30% more high-risk prostate cancers and 17% fewer low-risk prostate cancers than standard biopsy.
This allows us to better determine whether a man's prostate cancer will grow quickly or slowly (aggressiveness). This information is important is guiding him decide how best to treat it.
This involves the use of MRI images of the prostate which are then combined (fused) with live ultrasound images to confirm areas of the prostate that look abnormal. This allows us to target and biopsy those suspicious areas that are more likely to contain cancer in real time.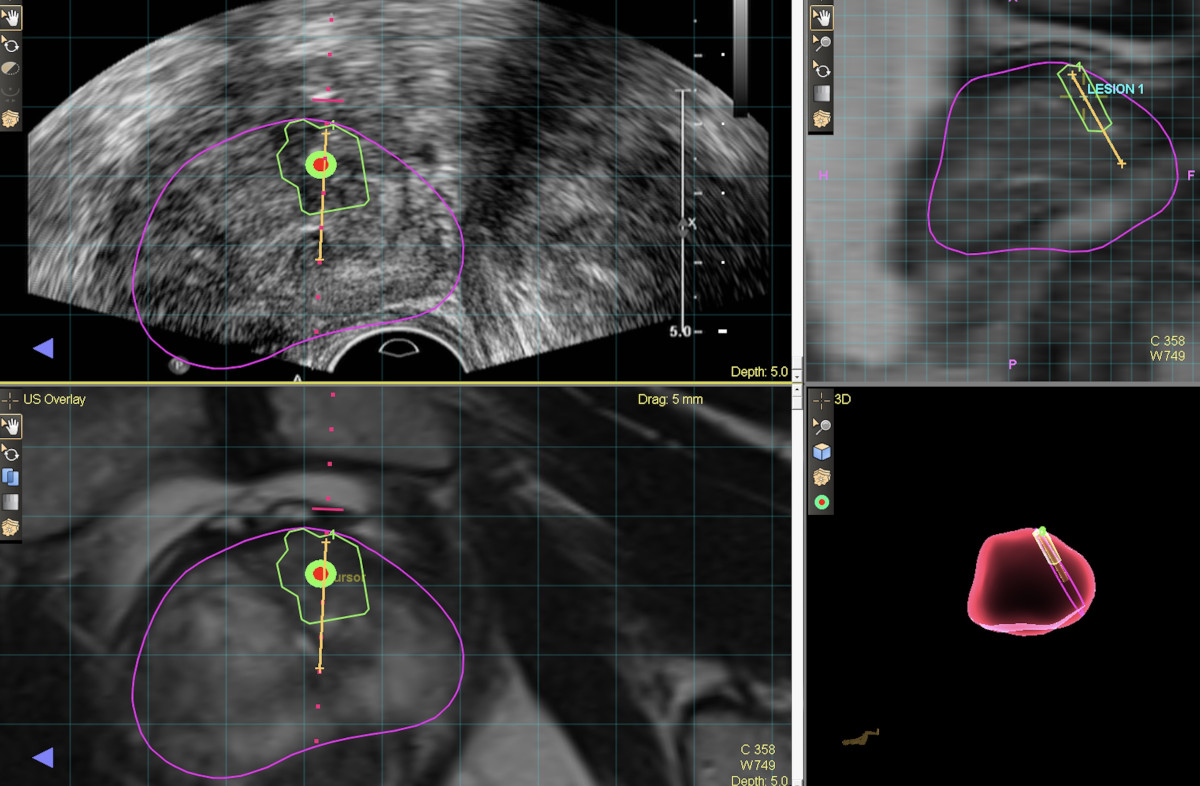 Men who want to utilise the latest technology to perform their first biopsy
Patients with previous negative biopsy and persistent raised PSA levels
Men with low risk prostate cancer under active surveillance
You will need to undergo a MRI scan of your prostate gland. We can help arrange the MRI scan. We will upload the images and fuse them with live ultrasound images at the time of the biopsy. You will also be advised on standard preparation protocols for a prostate biopsy.
You can contact us for a clinic appointment for the assessment to see if you will benefit from this technique.
Ravenna Urology Clinic
6 Napier Road #07-12, Gleneagles Medical Centre,
Singapore 258499

38 Irrawaddy Road #07-24, Mt Elizabeth Novena Specialist Centre,
Singapore 329563
T +65 64797822
F +65 64793989
24-hour Service: +65 65358833
Mon-Fri    9 am - 5 pm
Sat          9 am - 12:30 pm
Closed on Sun and Public holidays